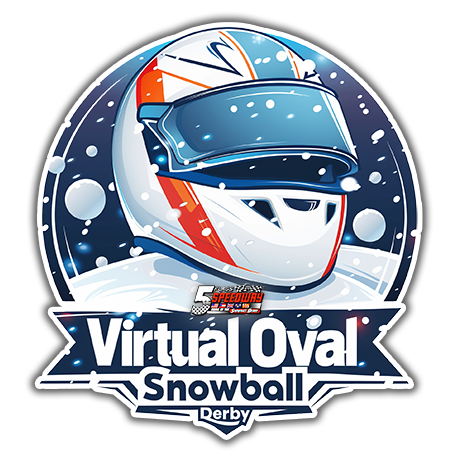 Car: Super Late Model
Track: Five Flags Speedway
Starting spots: 25 (Wer zuerst kommt malt zuerst / first come first serve)
Date: 19.12.2021
Practice: 18:30 cet
Race: 20:00 cet
Length: 300 Laps
Tire Sets: 5

-------------------------------------------------
Folgende Fahrer (Anmeldung bis 18.11.2021) sind fürs VO Snowball Derby qualifiziert:
- Aktive Fahrer der Saison 2021-2
- mind. 18 iRacing Rennen bei VO
- FPI <1,0
Übersicht der qualifizierten Fahrer --> LINK
Es gibt keine Sonderregelungen. Es gelten die VO-Regeln.
*Sieger ist der Fahrer mit der besten Platzierung, der im gesamten Rennen keine Gelblichtphase ausgelöst hat.
-------------------------------------------------
The following drivers (Registration until 18.11.2021) are qualified for the VO Snowball Derby:
- active participant of season 2021-2
- at least 18 iRacing races at VO
- FPI <1,0
Overview of qualified drivers --> LINK
There are no special rules. The VO rules apply.
*Winner is the highest finishing driver who has not triggered a yellow flag in the whole race.