Am Ende der Saison 2020-2 verlosen wir unter allen Fairplay-Award Gewinnern einen Fanatec Shifter.
Ein großes Dankeschön geht an den spendablen VO-Fahrer, der ihn für diese Verlosung zur Verfügung stellt.
----
At the end of the season 2020-2 we raffle among all Fairplay-Award winners a Fanatec Shifter.
A big thank you goes to the generous VO driver who made the shifter available for this raffle.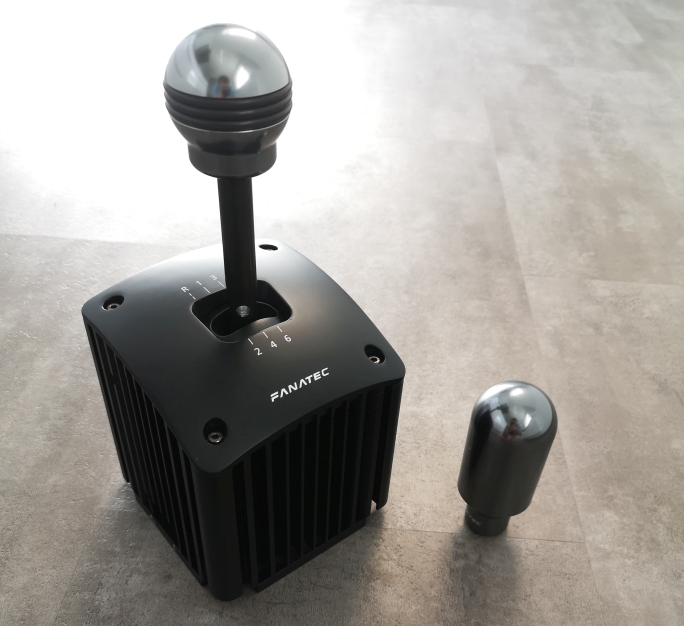 Auf dem Bild ist nur der Shifter abgebildet. Das dazugehörige Zubehör ist selbstverständlich mit dabei.
Teilnehmen darf jeder. Wer mehr als einen Fairplay-Award gewinnt, erhöht sein Losglück.
----
Only the shifter is shown in the picture. The associated accessories are of course included.
Anyone can participate. Whoever wins more than one Fairplay-Award increases his luck.
Viel Erfolg!
----
Good Luck!
-------------------------
Den Fairplay-Award haben in der Saison 2020-2 folgende Fahrer gewonnen und nehmen somit an der Verlosung des Shifters teil:
The following drivers won the Fairplay Award in the 2020-2 season and are therefore taking part in the raffle for the shifter:
David Silva, Jeroen Anema, Kelvin, Mace, Thomas Nolden, Sebastian Samedow, Maik Steinicke

Verlosung
Im Anhang befindet sich die "Lostrommel" als Zip-Datei. In der Lostrommel befinden sich folgende 6 Lose:
A41

L79
O14
S06
V37
Jeder Fahrer zieht ein Los. Wer zu erst kommt, malt zu erst. Ein gezogenes Los ist dann selbstverständlich weg, wie in einer echten Lostrommel. Der Fahrer schreibt die Nummer des gezogenes Los hier in den Thread, so dass die anderen Fahrer sehen können, welches Los nicht mehr zur Verfügung steht.
Wenn alle ein Los gezogen haben, wird das Passwort der Zip-Datei bekanntgegeben. Das nicht knackbare Passwort, außer man besitzt einen Quantencomputer, kennt nur eine Person. Nämlich ich.
Da Thomas Nolden nicht nur Admin von VO ist, sondern auch Fahrer, darf er selbstverständlich auch an der Verlosung teilnehmen. Er wird jedoch das Los nehmen, welches übrig bleibt. Damit wollen wir Manipulationsvorwürfen vorbeugen.
Die Zip-Datei könnt ihr schon vorab herunterladen.
Noch Fragen?
Viel Glück!
-----------
Raffle
The "lottery wheel" is attached as a zip file. The following 6 lots are in the lottery wheel:

A41
L79
O14
S06
V37
Each driver draws a lot number. First come, first serve. A drawn lot is then of course gone, like in a real lottery wheel. The driver writes the number of the drawn lot here in the thread so that the other drivers can see which lot is no longer available.
When everyone has drawn a lot, the zip file's password will be announced. Unless you have a quantum computer, only one person knows the unbreakable password. Namely me.
Thomas Nolden is not only admin of VO, but also a driver, he can of course also take part in the raffle. But he will take the lot that remains. We want to prevent allegations of manipulation.
You can download the zip file in advance.
Any questions?
Good luck!
PW: $zv,'d/MQ0r6a`RgXF&Pwj+ME?ovKNf4OQeGay.bnn"6:x1:CYM:!rj0&q5tYmo*KCHY$WMTfqsiz'vt